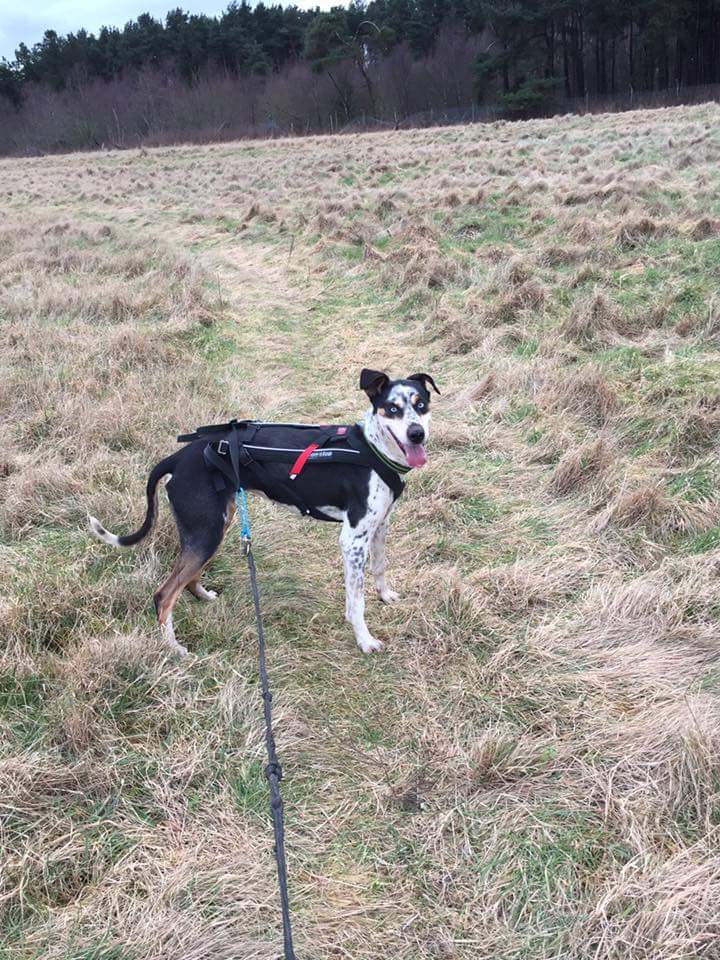 Non- Stop Freemotion Harness Product Review
Santa recently brought Baxter a late Christmas present in the form of a Non Stop Freemotion harness. Lindsay from Cani-Fit helped Santa out with some great kitting advice and support, and a size 3 was found to be perfect. Baxter loves it and I love it.
It is a superb piece of kit. It is lightweight and easy to fit with a great range of customisation to make sure that you can get the fit just right for your dog. The side bars bring the pull from the shoulders to the line and this balances Baxter as he gets into his pulling stride. Baxter has successfully rehabilitated from a ruptured left cruciate ligament and subsequent repair but he still tends to favour his right hand side which leads to him crabbing slightly as he runs. The Non Stop Freemotion harness helps to support him in an even running gait. The reflective piping on the back of the harness is also a hit – keeping the little brown dog safe and seen on the trails! In all, this is a fantastic harness and I would very much recommend it to anyone who wishes to invest in a quality piece of kit.