Below you can find some information about the harnesses we have in our kit bags and sell in our shop. Over the last decade we have whittled down our range of harnesses to only include those that meet our high standards for durability and comfort.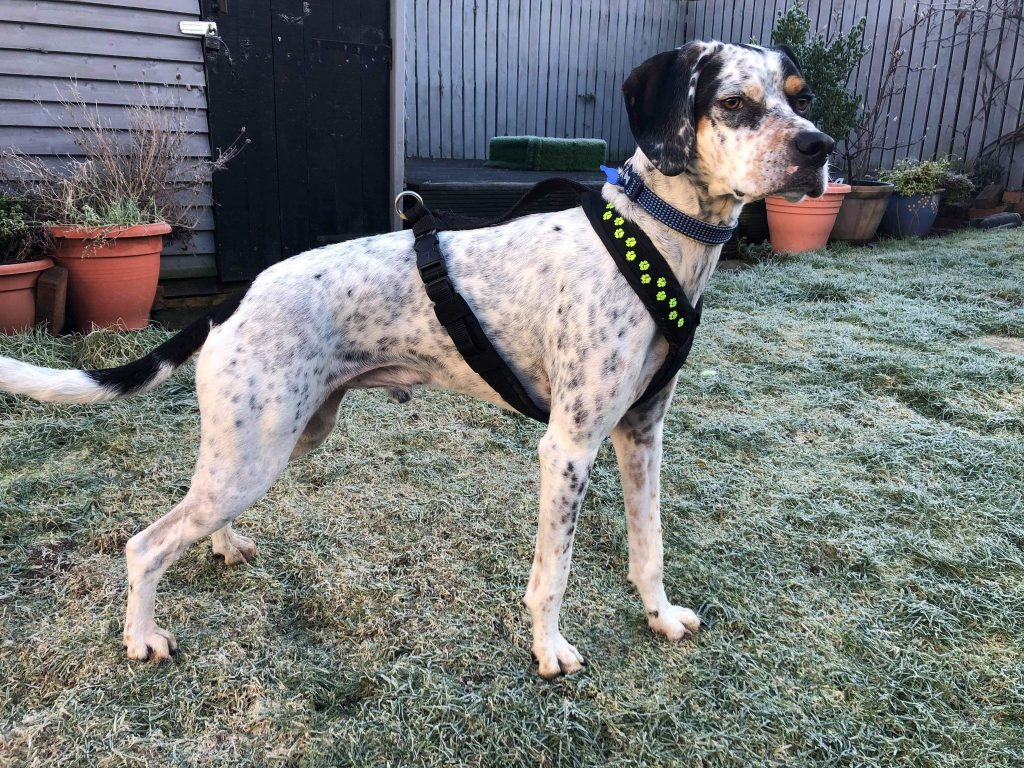 UK made, high quality and made to withstand the test of time; many of our clients are still using KiSi harnesses they bought 6+ years ago!
This is what we would call a mid way harness. It should sit on last rib of the dog. It has a diamond shaped neck, which sits nice and snug and will avoid rasping or slipping when pulled back.
KiSi asks you to measure as per their guide; remember the neck measurement is just one side, whilst the waist is full circumference.
This harness is perfect for canicross and cani-hike. It is easy to take on and off, and the waist is adjustable .
It has T-bar on the back, so if you have a powerful dog like a greysther or other strong pulling breed then you may want something that has nothing down their spine.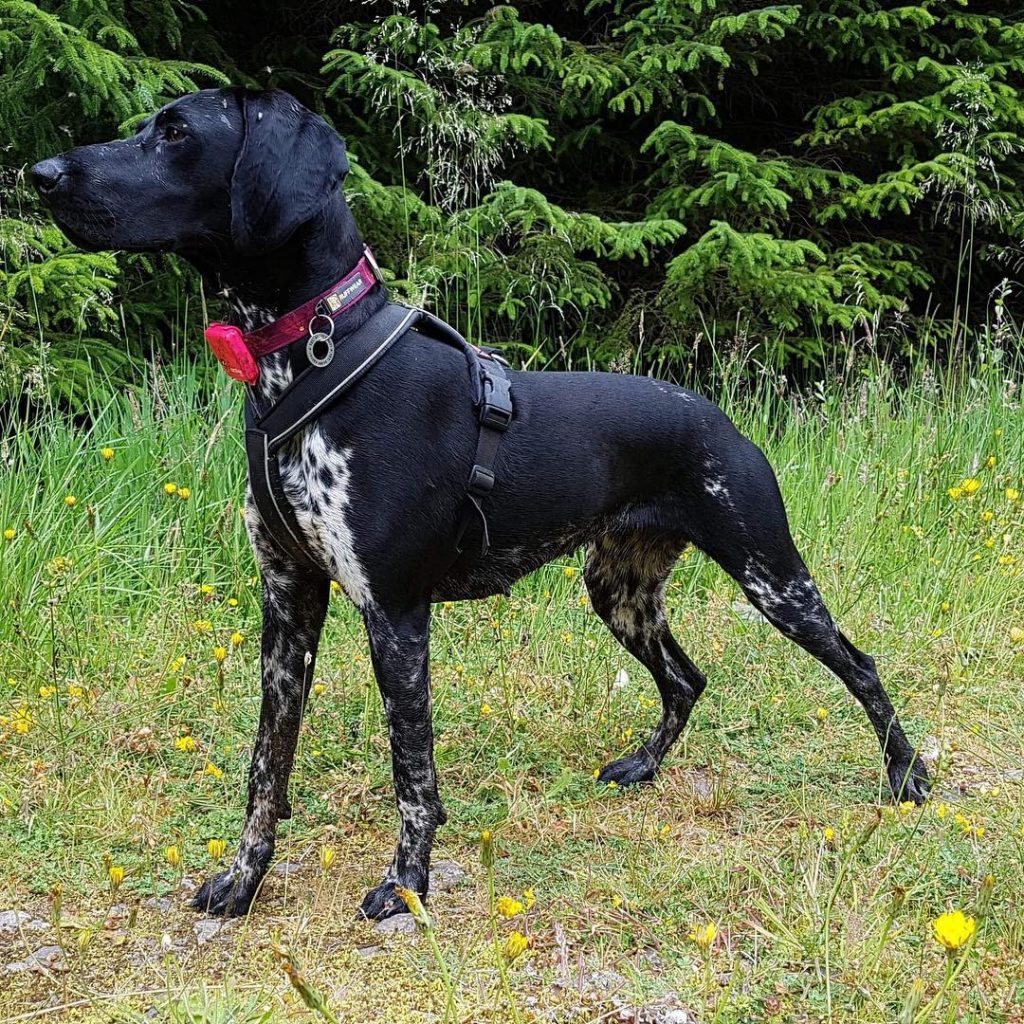 Our choice for hiking and walking, it can be used for very light canicross depending on your dog's size and how they run.
It is lightweight and padded, adding comfort when pulling lightly into the harness. It sits nice and neat and doesn't twist when the dog is working into it. For dogs with wide necks/large chests and short backs this is a great choice of harness for canicross. Eg. Smaller bull breeds, french bull dogs etc.
If you are someone new starting with hike but think you would like to canicross, check out the Kisi and see if that could work for both for you.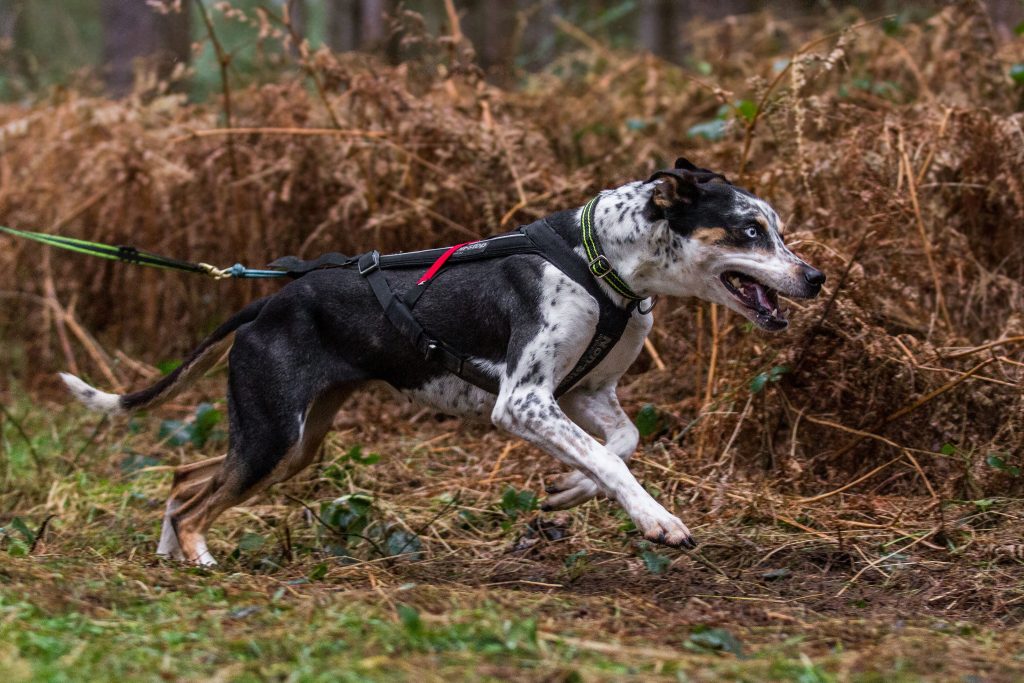 A hugely popular harness, fantastic for canicross, bikejor and other high connection pulling sports.
This also has a diamond shaped neck which sits snug. This harness is tight to get on and off, requires some practice and working with the material.
You can adjust the length and width which is fantastic for finding the right fit. It has nothing down the spine, so for those strong pullers this harness is a great choice.
Its not ideal for hiking or free running due to length and extra material. For narrow light dogs, it can be bulky or the material may be too thick.
Non-Stop Combined Harness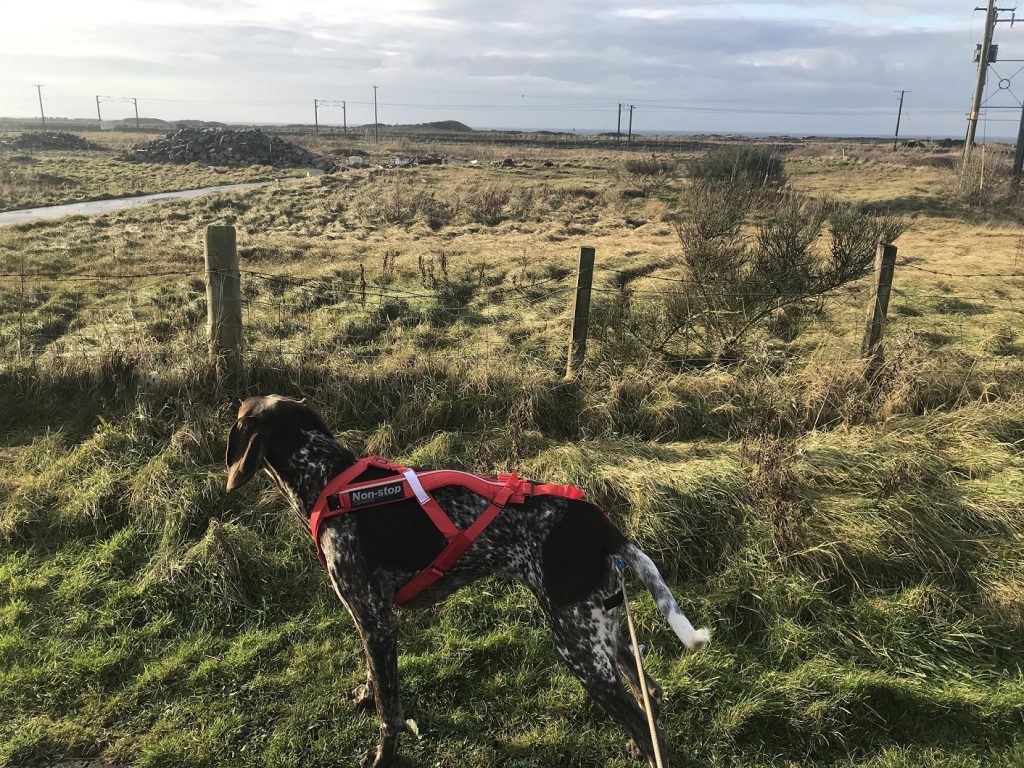 This harness features the same design as the Freemotion. It is made for pulka, so comes with an extra attachment strap to add to a pulk (although us in the UK are highly unlikely to need this).
The difference to the Freemotion other than the sharp red colour is the material. It is made from a tougher material and is more reinforced. This gives you a firmer shape and keeps the neck slightly neater on the dog.
I personally feel it holds its shape better and lasts longer than the Freemotion, although it is pricier. If you like the FM, then this investment might last you longer in long run.
Besides, who can say no to that red? It makes your dog faster after all!
The combined may not suit those who struggle with neck fit of the Freemotion, or dogs who don't want to stand out in a crowd.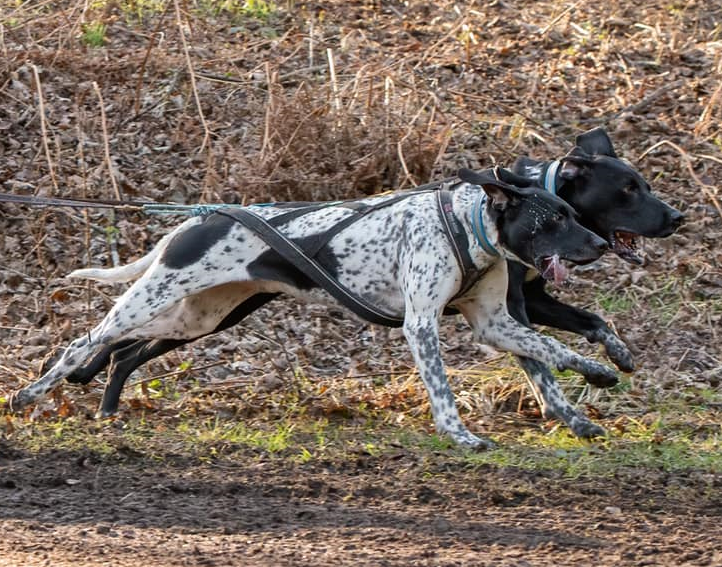 This harness is perfect for dogs who run straight and fast on bikejor/scooter/rig etc. It is a traditional X back so it sits at base of tail, with a floating ribbon it allows the harness to move with the dog.
This harness is based on fast pulling sled dog sports, it will fit dogs who are built for those sports. For dogs with a wide neck or chest and short back this won't be a suitable fit.
To measure, you want neck circumference just below the collar and back length (from withers to base of tail ). These necks will sit neat, they can be a squeeze initially to get on and off, but the material will soften in time.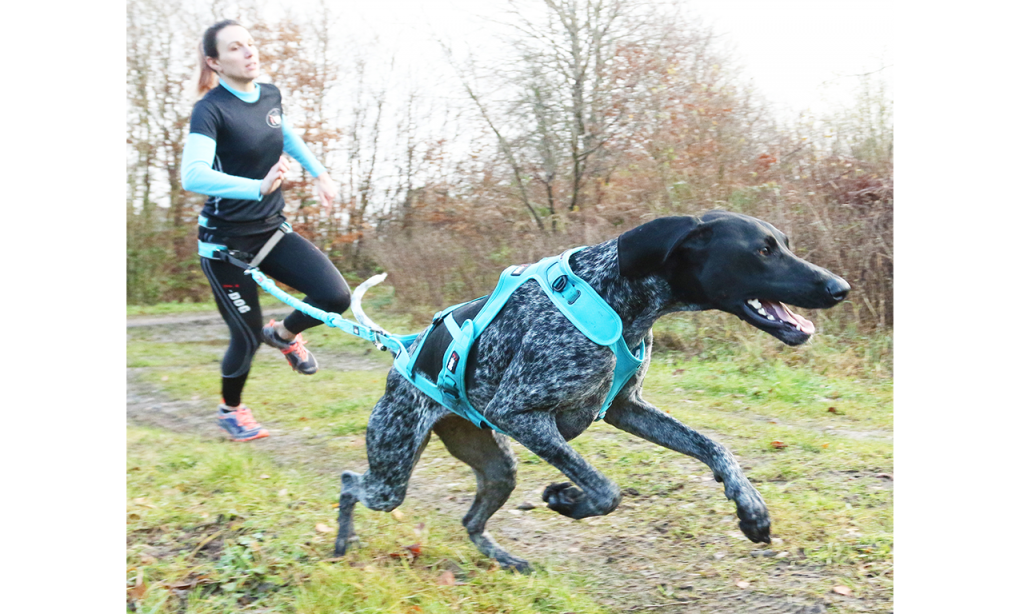 This is the newest addition to our collection and the more we work with it and see it the better the results we see.
This is a harness which is highly adjustable; nearly every piece can be adjusted, which can be tricky at first if you have very little patience. Once adjusted right the harness moulds to the body of the dog and moves with the dog.
I have seen bull breeds move from the Freemotion to this harness and work better and more fluid in it. I like that it frees the top of the dogs shoulders. It is not the same as a traditional x-back; you are not looking to have the end of the harness over the dog's hips. The side panels should sit over the dog's last ribs. You need some time to adjust and work with it, the end result is good.
The measuring guide asks you to go with neck and dog's weight, you can also measure chest. However neck and weight is a good guide as this is highly adjustable. If you have zero patience, then perhaps look at the Freemotion.