Cani-Fit Elevation League
January 16, 2021 @ 8:00 am

-

April 17, 2021 @ 11:30 pm

£5 – £10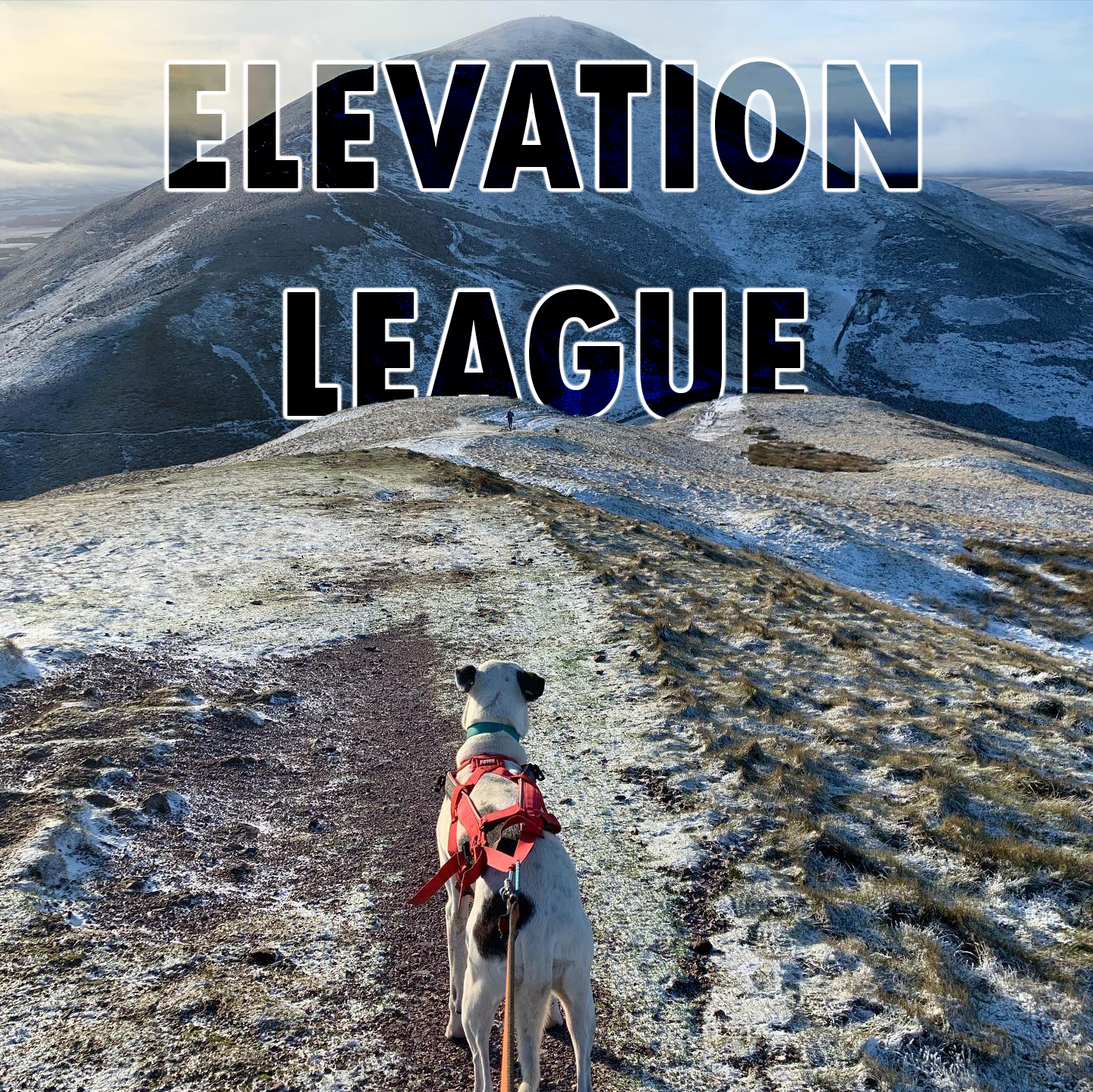 Please read all the below info before signing up! Tickets can be purchased at the bottom of the page.
Run, hike or bike with your dog!  Challenge yourself to tackle those hillier routes you usually avoid. Speed doesn't matter here; it's all about how high you can climb!
Rules
For each month submit a screenshot of your best elevation gained in the distance specified below.  We need to see the time elapsed, not just moving time, to show it's a single continuous activity. (So no pausing watches on the downhills or flat stretches!)
Deadlines are :
Month 1: Feb 13th
Month 2: 13th March
Month 3: 30th April
If you don't live in a particularly hilly area then work with what you have and do some loops or hill reps. Please don't do hill reps for the whole task – you are likely to put your dog off harness sports for life.
Please remember your dog's welfare, use appropriate kit and be considerate in trail surface choices. Dogs must be more than 12 months old.
Adhere to the COVID-19 guidance and restrictions for your local area.
Results will be collated and points awarded and carried forward each month. Prizes for top scorer in each category after 3 months.
Evidence should be submitted to heathercanifit@gmail.com
Adults 
Male  Age 16 -39, 40 – 49 and 50+.
Female  Age 16 -39, 40 – 49 and 50+.
Kids
Junior 7-10, Girls 11-15, Boys 11-15.
£10 entry fee for adults, £5 for under 16s.
 Distances – Adults
Month 1- a 5k circular route
Month 2- a 7K out and back route
Month 3- a 10k adventure route
Distances – Kids
Month 1 – a 1k circular route
Month 2- a 2k circular route
Month 3- a 3k adventure route
Tickets are not available as this event has passed.