Cani-Fit eXperience XIV Montrave Estate, Fife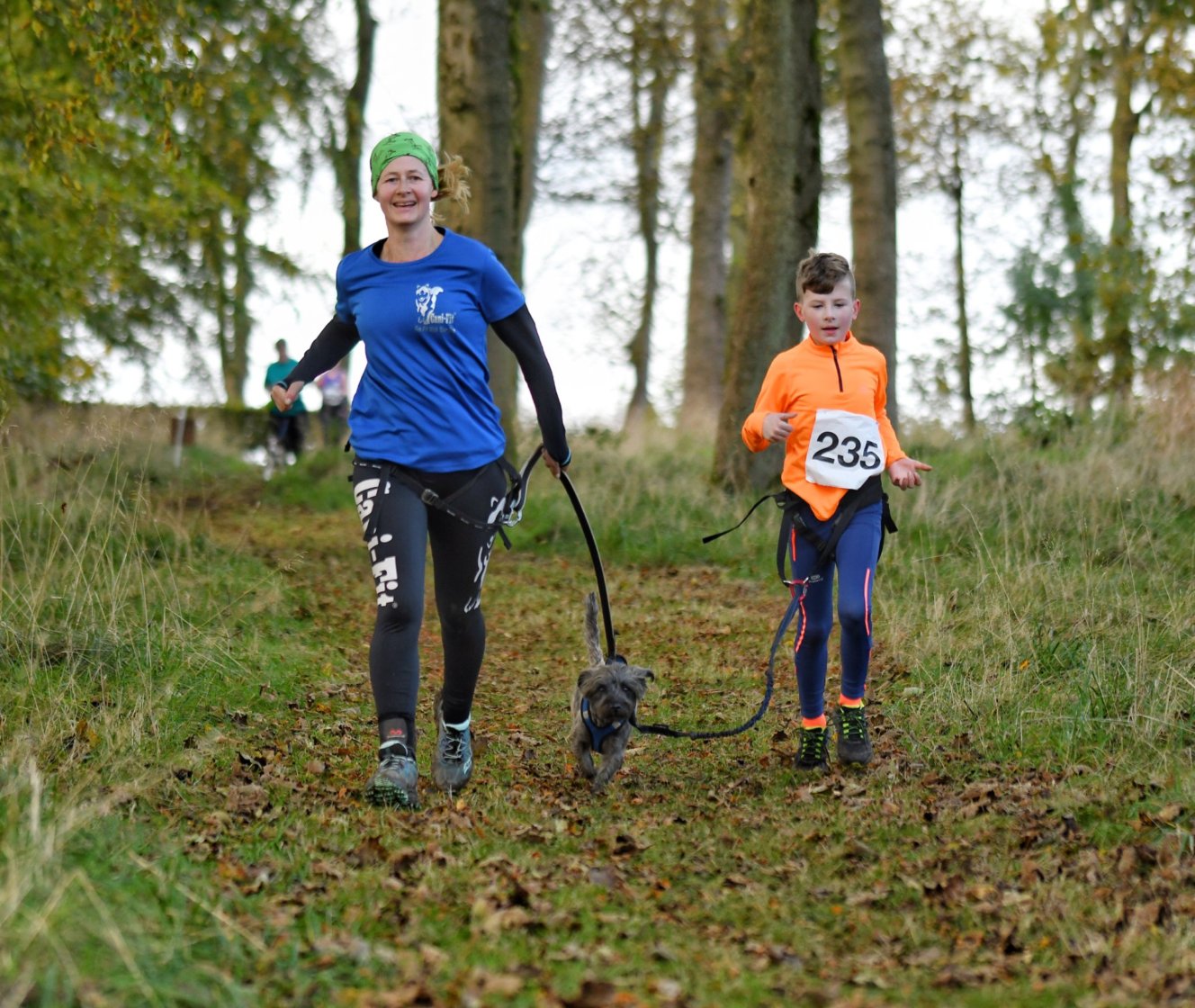 The Cani-Fit eXperience is back!
We are returning to a fantastic venue, Montrave Estate in Fife.
Racing Sunday morning into early afternoon , with adult canicross off first, followed by Novice canicross then kids last .
Montrave estate trails are grass trails, that weave and wind through forestry, undulating, scenic and perfect surface for running dogs, some technical sections to make it fun and exciting for all abilities.
www.facebook.com/canifitexperience
Montrave Estate have their own holiday wigwams , which are available for hire during our event, please contact the company direct if you wish to book a wigwam.
https://www.wigwamholidays.com
Social evening for all those staying on site on the Saturday night.
Event details and schedule
**************************************
*** Click to enter via active.com ***
**************************************
Canicross Races: Dogs must be over 12 months to compete. All distances are approx
•Junior 6-10 3km
•Junior Girls 11-15 3km
•Junior Boys 11-15 3km
•Female 16-39 4/5km
•Male 16-39 4/5km
•Female 40+ 4/5km
•Male 40+ 4/5km
•Female 50+ 4/5km
•Male 50+ 4/5km
•Female 16+ 2 dog 4/5km
•Male 16+ 2dog 4/5km
•Female Adult Novice/Short course 3KM
•Male Adult Novice/Short course 3KM
These sports are all dog powered sports, and whether your dog runs by your side, or pulls way out in front they should be in a comfortable fitting harness and attached to the runner. Only in exceptional cases will we allow a dog to canicross in a collar. If in doubt get in touch.
Please check that all your equipment is in full working order before racing.
Dogs who wear a muzzle whilst running, must have an open basket, or grey hound racing type muzzle, one that allows opening of mouth fully.
Please note dogs can only enter one class per day with the addition of a Jnr class, it is down to the owner to ensure the dog is fit and able to run both classes.
Junior under 10 years must have an adult with them during race.
Registration – Registration will open at 8:30 am, races will start at 10:30 am .
Facilities: Toilets , hot food van, access to water.
Briefing (Sun) : There will be a virtual briefing that can be watched before the event, an opportunity to ask questions before the start time
Prizes – For 1-3 in each category , 30 minutes after the last runner of the short course comes in.
CANCELLATIONS – Should you be unable to attend the event then please contact the organiser by email as an official waiting list may be in place. To claim a refund should competitor(s) be unable to attend please send an email to the organiser 30 days before the event. Any requests for refunds must be made 30 days prior to the event date, this will be entry fee minus costs the organiser has incurred. Should the event need to be cancelled for reasons out with the organiser's control a refund will be available again minus costs the organiser has incurred. If the event is postponed then the entry can be transferred to the rearranged event. NOTE the organiser is unable to transfer entries to other runners. If you wish to change your category, you can do yourself via your active log in, please do this manually.
General enquiries: Please email at info@cani-fit.com or use the business facebook pages, please do not contact organisers via their personal facebook messenger or text/ call. These messages may be missed.
**************************************
*** Click to enter via active.com ***
**************************************